Category Archive friday – Page 2 – FUNNY QUOTES & HUMOR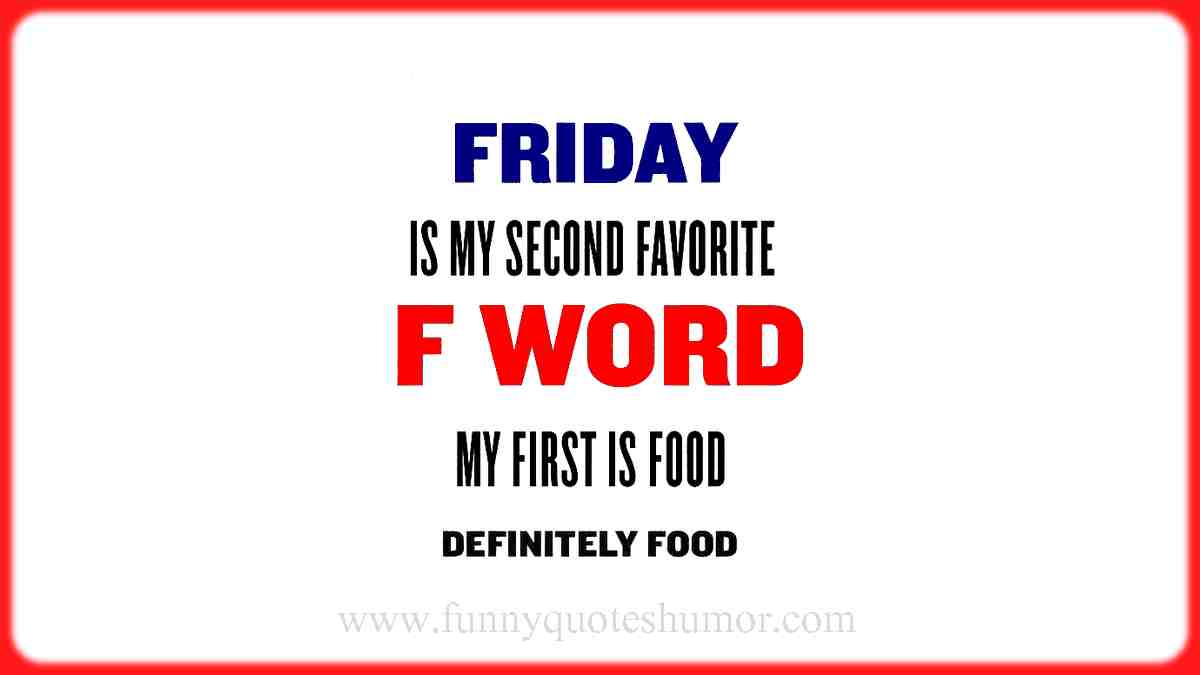 FRIDAY is my second favorite F WORD. My first is FOOD… yes, definitely food!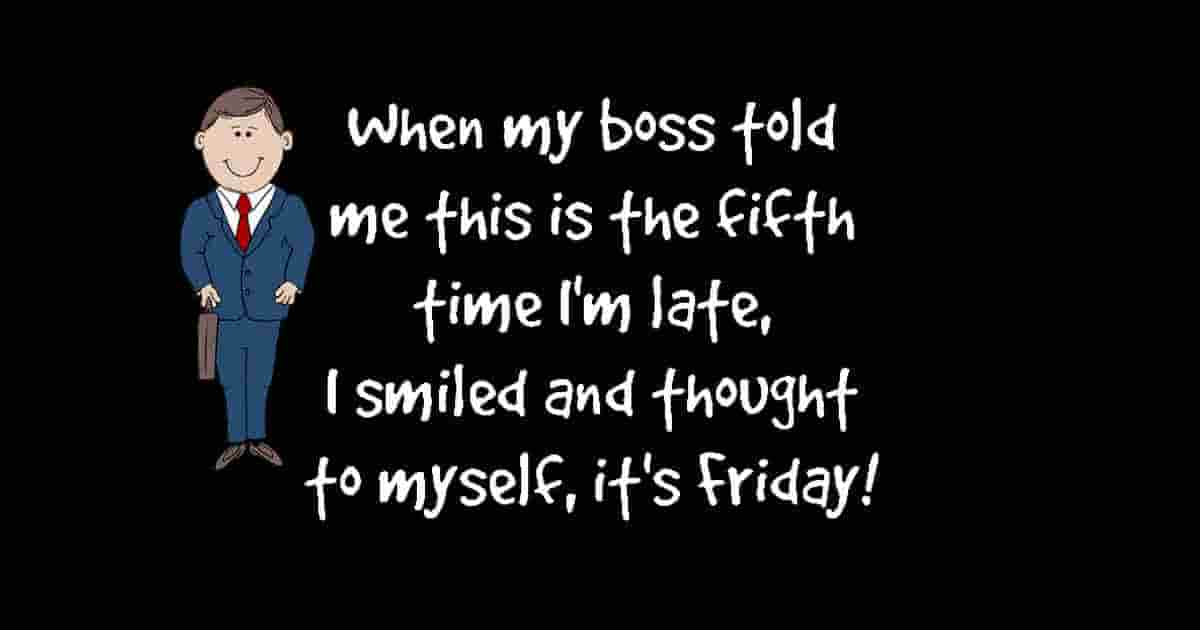 The other day I was late for work, and when my boss told me it was the fifth time, I smiled and thought to myself, IT'S FRIDAY!