LIFE SAYING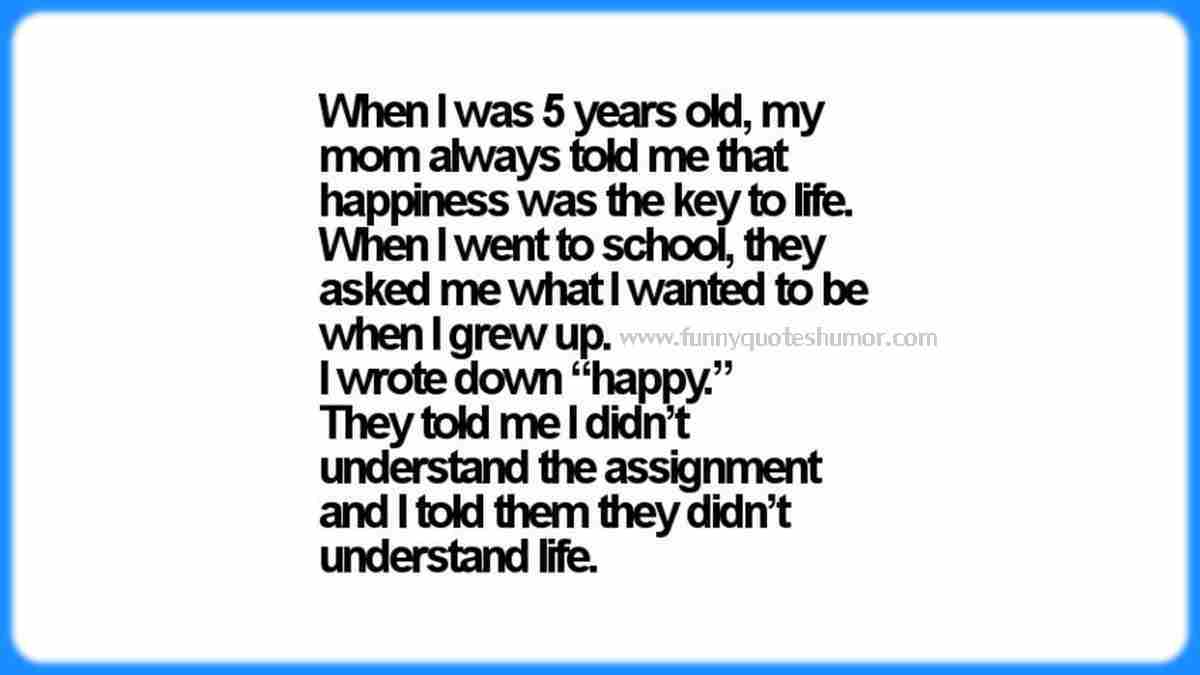 As a child, my mother always told me that happiness was the key to life.
Then when I went to school and the teacher gave me a homework about: What do you want be when you grow up?
So I wrote down, HAPPY!
She said I didn't understand the assignment and I said she didn't understand life!