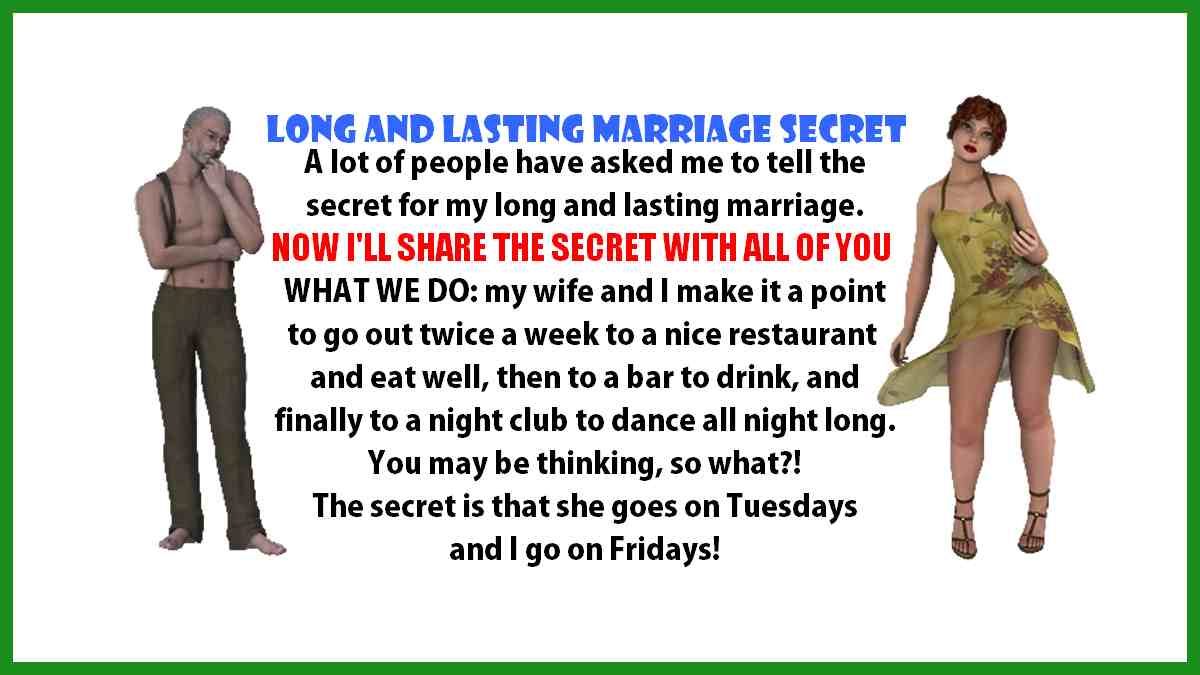 People have asked me to tell the secret for my long and lasting marriage.
I'LL NOW REVEAL THE SECRET FOR MY LONG AND LASTING MARRIAGE
My wife and I make it a point to go out twice a week to a restaurant to eat well, then to a bar to drink, and finally to a night club to dance all night long! You now you may be thinking, so what?!
THE SECRET is that she goes on Tuesdays and I on Fridays!
This post is also available in:

French

Hindi

Dutch

Spanish

Arabic

Portuguese (Portugal)

Italian

Danish

Finnish

German

Hebrew

Hungarian

Icelandic

Norwegian Bokmål

Polish

Swedish