---
Your opinion about my life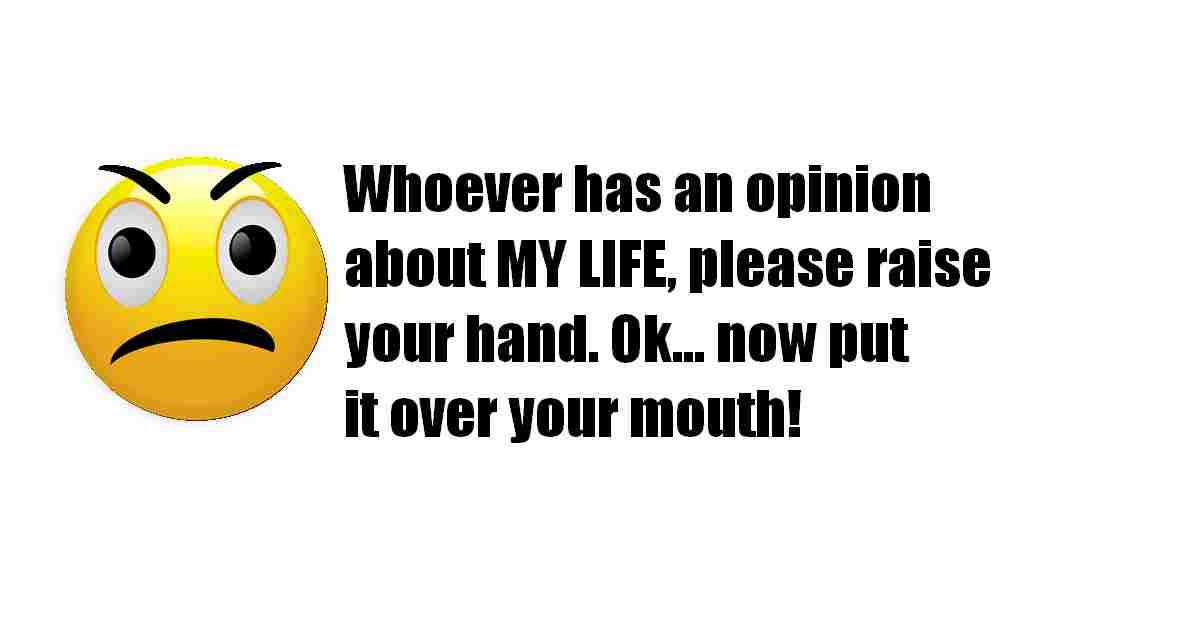 Whoever has an opinion about MY LIFE, please raise your hand. Ok… now put it over your mouth!
This post is also available in:

French

Hindi

Dutch

Spanish

Arabic

Portuguese (Portugal)

Italian

Danish

Finnish

German

Hebrew

Hungarian

Icelandic

Norwegian Bokmål

Polish

Swedish
This article named Opinion About My Life is a funny quote related to tags and keywords: life, opinion. Posted in category: funny-quotes. Click on any tag to see more related humor articles.