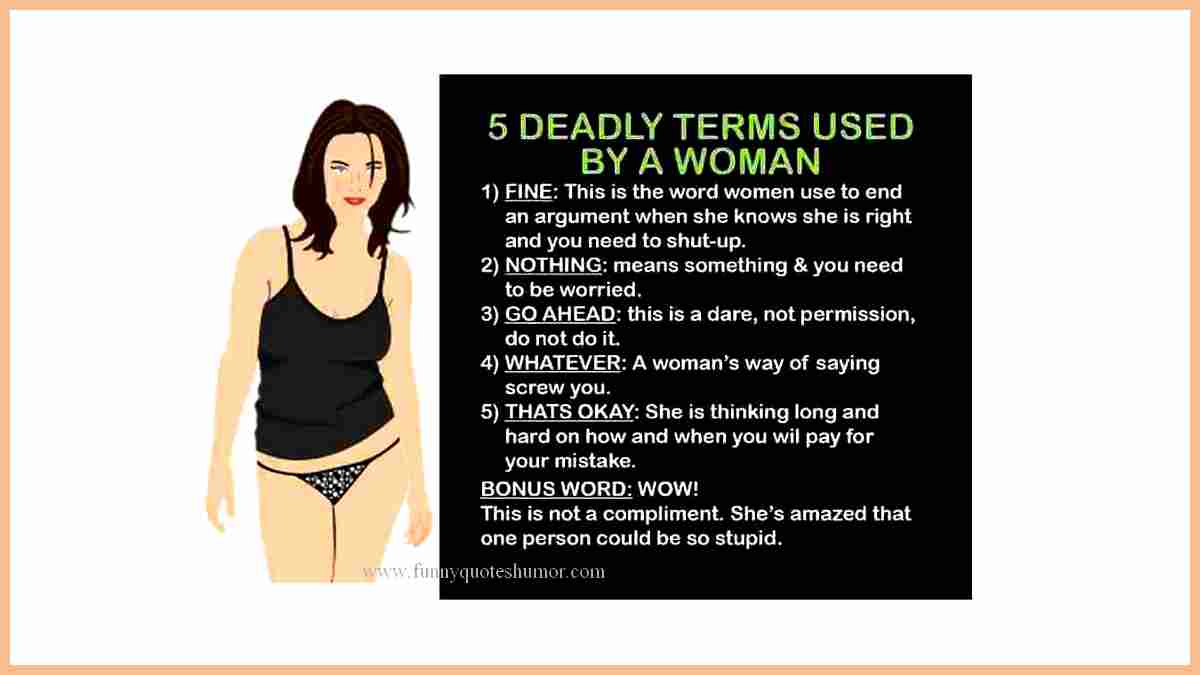 5 MOST DEADLY TERMS USED BY A WOMAN
These are the five deadly terms most used by a woman:
FINE – A word used by women to end an argument when she knows she's right and you've got to shut up!
NOTHING – It really means 'something' and you better be worried.
WHATEVER – This is a woman's way of saying, screw you.
GO AHEAD – She's NOT giving you permission! She's challenging you. DON'T DO IT!
THAT'S OK – It's when she's thinking long and hard on how and when you'll pay for your mistake.
BONUS WORD: WOW! It's not a compliment. She's just amazed that you could be so stupid!