Very funny DOUBLE ENTENDRE quote about wine tasting!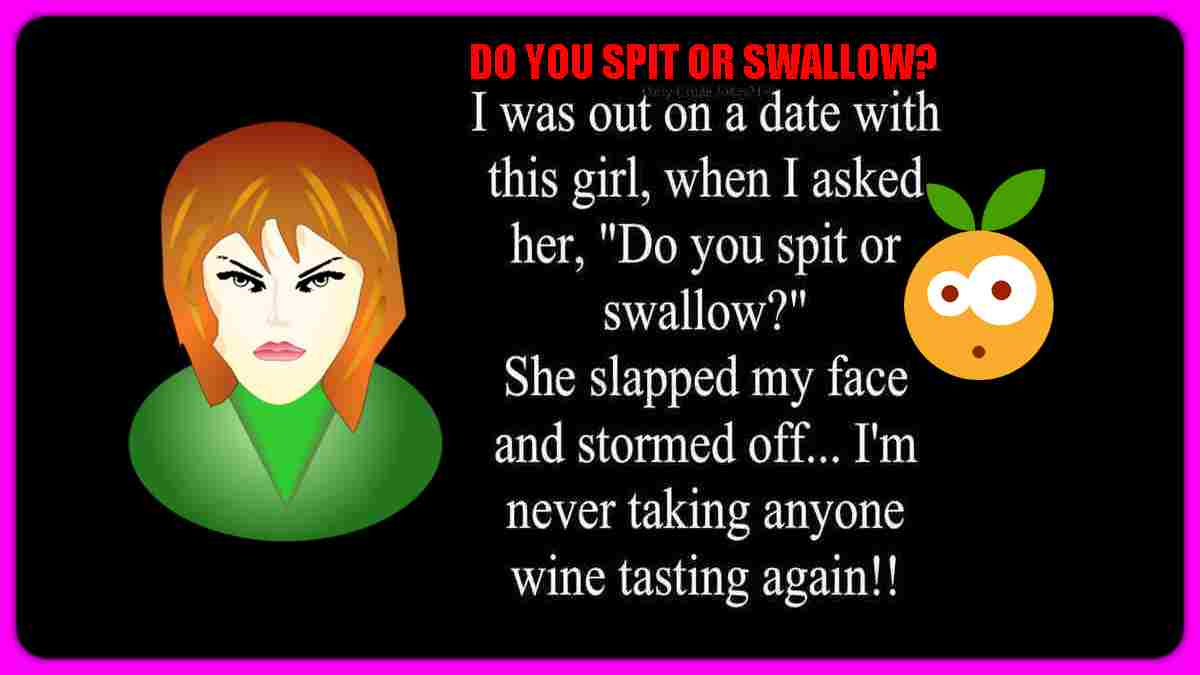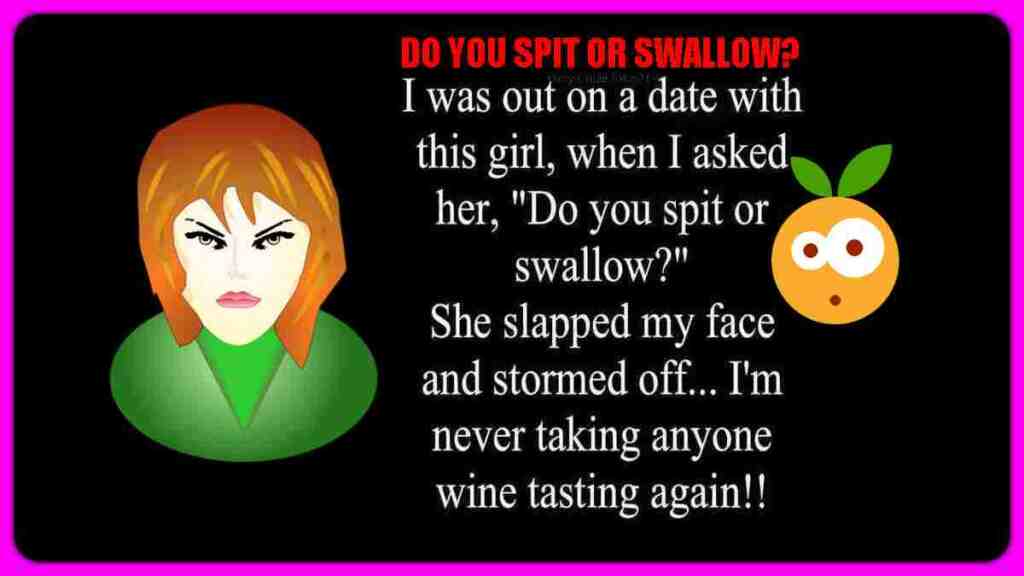 The other night I went out on a date with a very pretty girl, and I asked her: DO YOU SPIT or do you SWALLOW?
She immediately slapped me hard on the face and took off.
I'll never take anyone out for WINE TASTING again!
This article named Do You Spit or Do You Swallow? is a funny quote related to tags and keywords: angry, couple, funny, humor, wine. Posted in category: funny-quotes. Click on any tag to see more related humor articles.