Very funny DOUBLE ENTENDRE quote about wine tasting!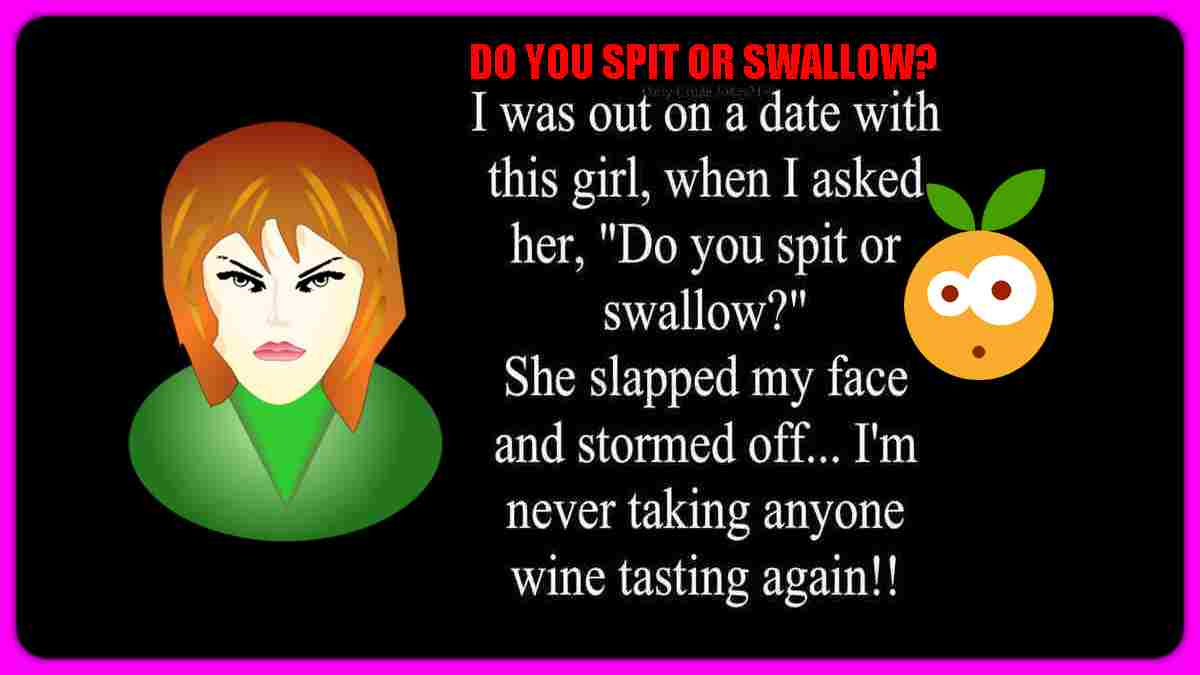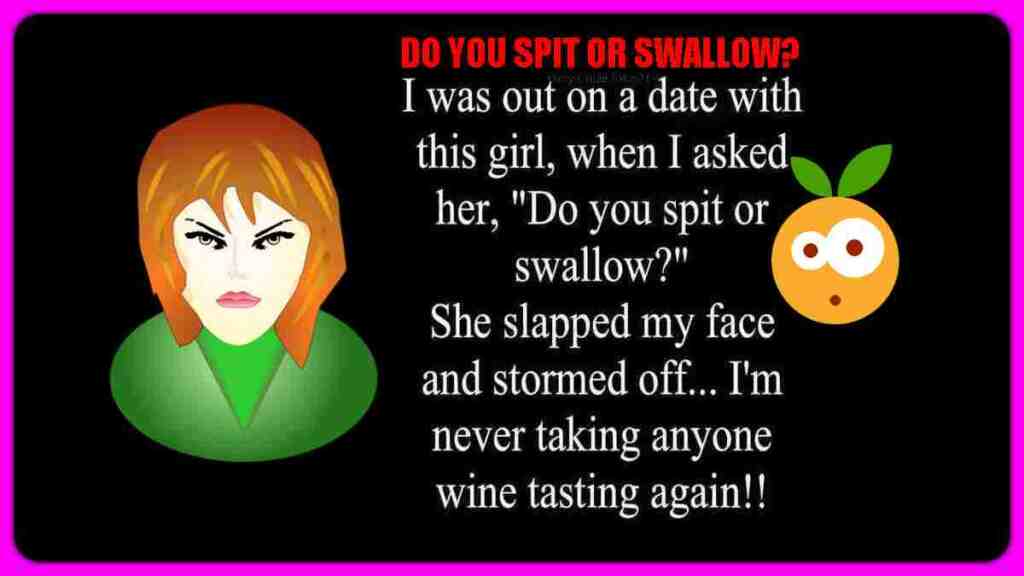 The other night I went out on a date with a very pretty girl, and I asked her: DO YOU SPIT or do you SWALLOW?
She immediately slapped me hard on the face and took off.
I'll never take anyone out for WINE TASTING again!