Category Archive funny – Page 9 – FUNNY QUOTES
Funny related humor quotes and stupid wise sayings articles and images.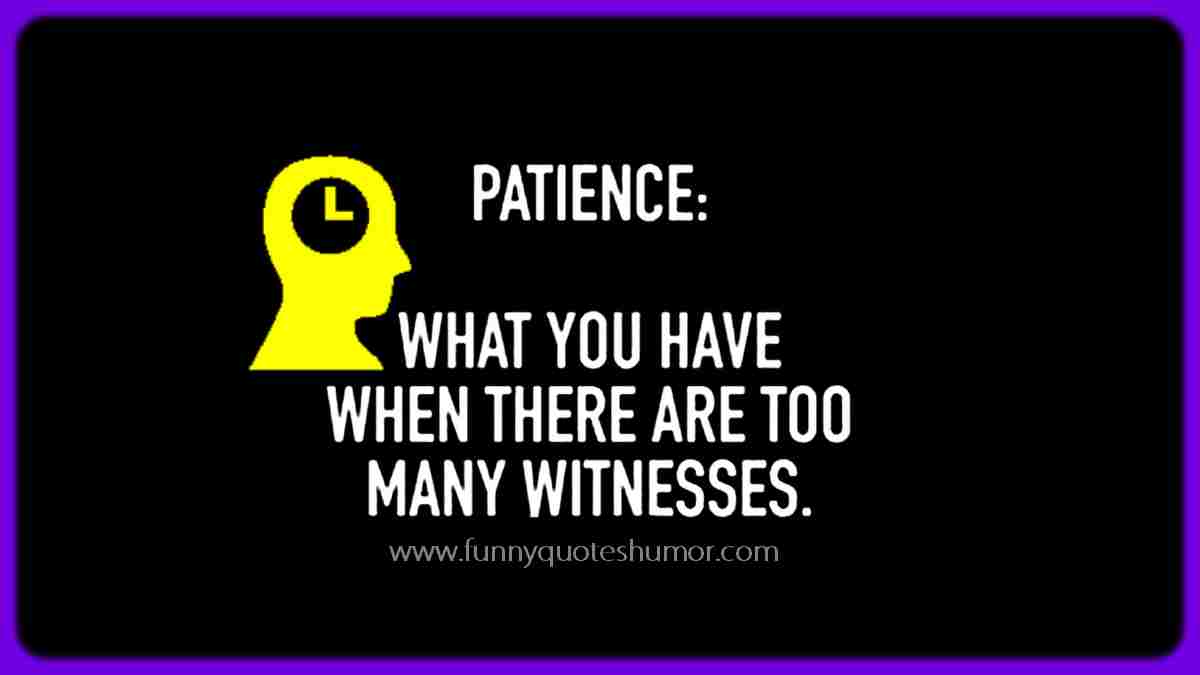 PATIENCE DEFINITION:
Patience is what you have when there're too many witnesses!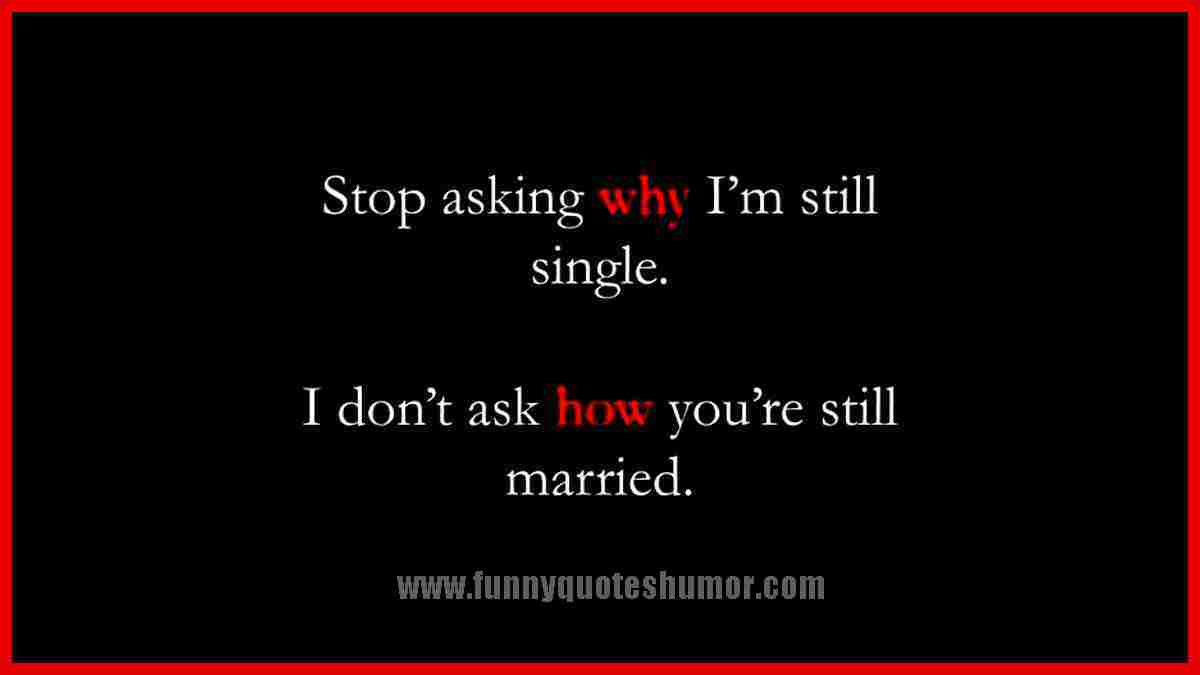 STOP asking why I'm still single!
I don't keep asking how you're still married…
My current RELATIONSHIP STATUS:
Sleeping diagonally across my queen size bed.