Category Archive joke – Page 5 – FUNNY QUOTES
Jokes and double meaning sentences with images.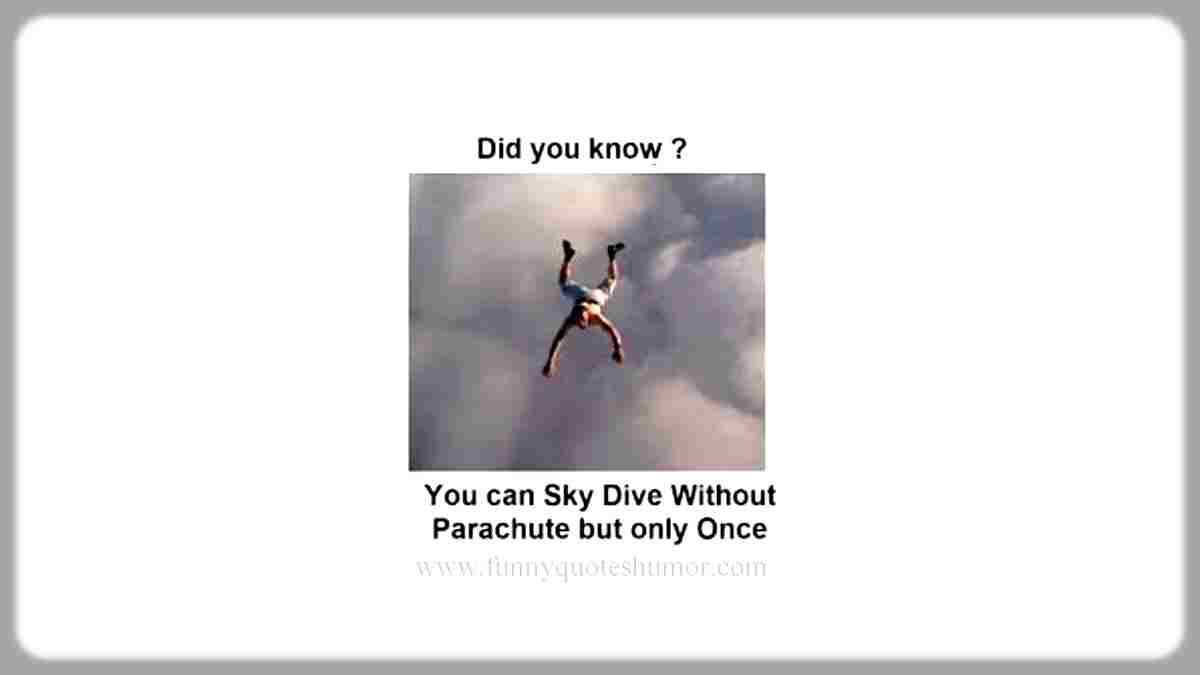 DID YOU KNOW THAT…
You can SKYDIVE without a parachute?! YES! But only once…
Funny statistics about lottery, alcohol and work.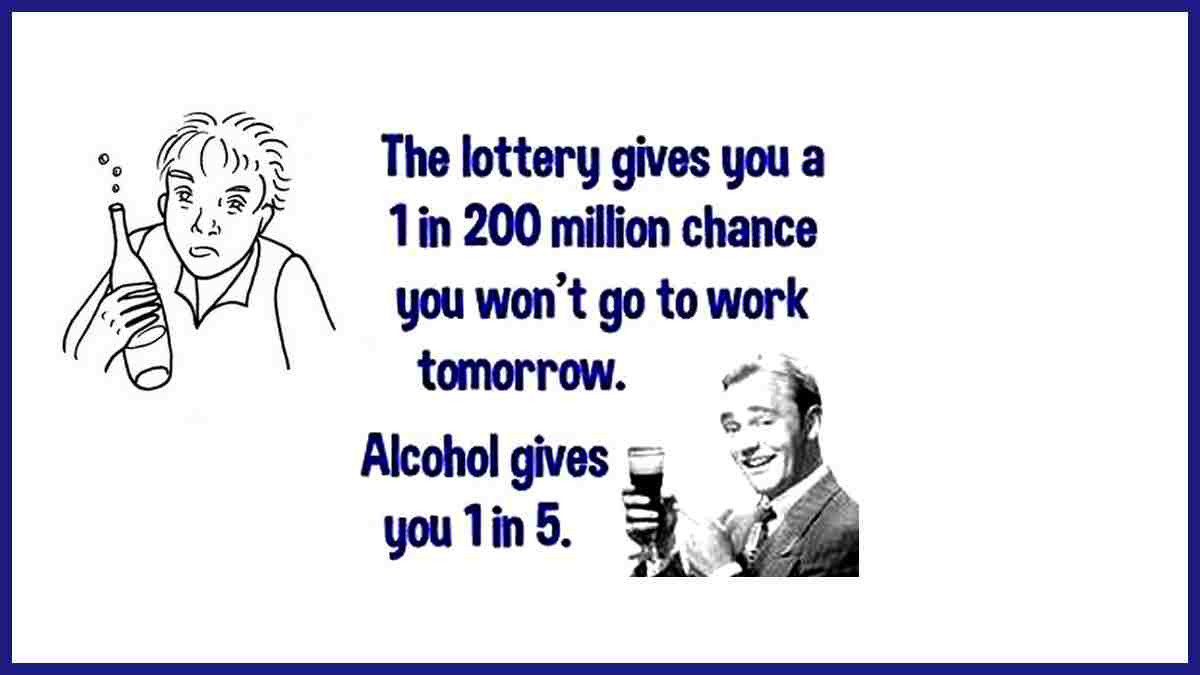 Lottery gives you a 1 in 200 million chance that you are not going to work tomorrow. On the other hand, alcohol gives you 1 in 5.