Category Archive money – Page 3 – FUNNY QUOTES
Money funny related humor articles posts and witty fun quotes stupid wise sayings images, memes and humour stuff.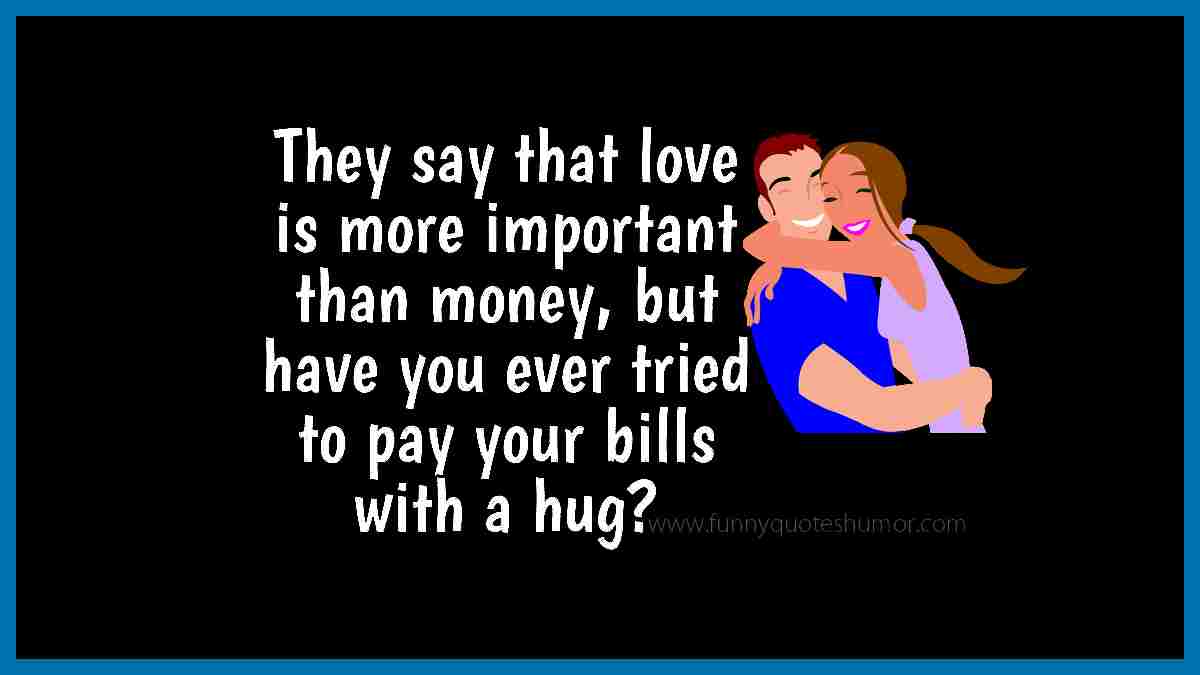 People say that LOVE is more important than MONEY, but have you tried to pay a bill with a hug?!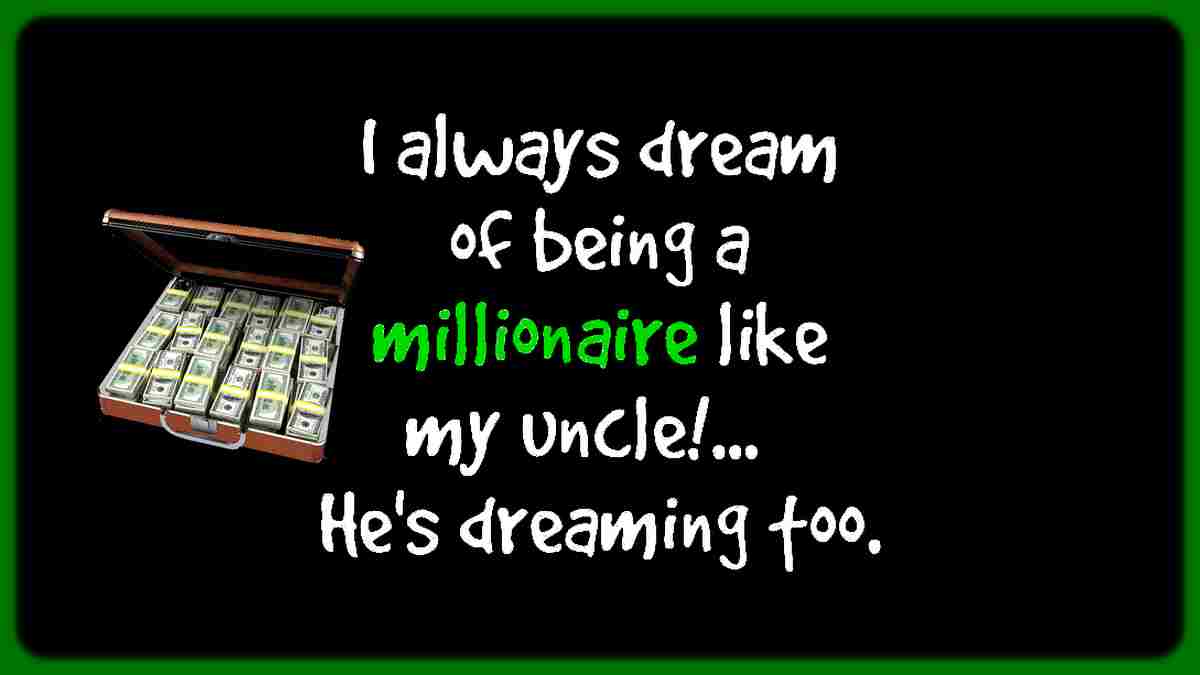 I always dream of being a MILLIONAIRE, just like my uncle! He also dreams that too!