Category Archive texting – FUNNY QUOTES
There is no one on this planet who can send text messages faster than an angry woman!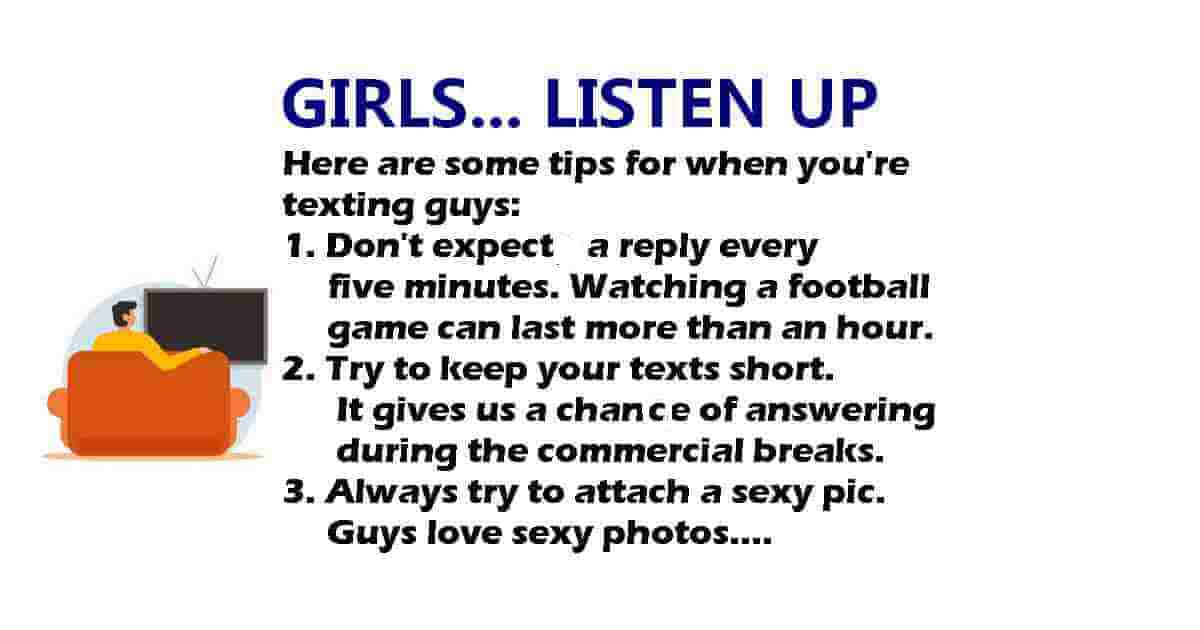 GIRLS… LISTEN UP
Here are some tips for when you're texting guys:
1 – Don't expect a reply every five minutes. Watching a football game can be over an hour.
2 – Try to keep your texts short. It gives us a chance of answering during commercial breaks.
3 – Always try to attach a sexy pic. Guys love sexy photos!