Category Archive quote – Page 2 – FUNNY QUOTES
Quote humor articles, images, posts and very funny sayings, memes humour tag page.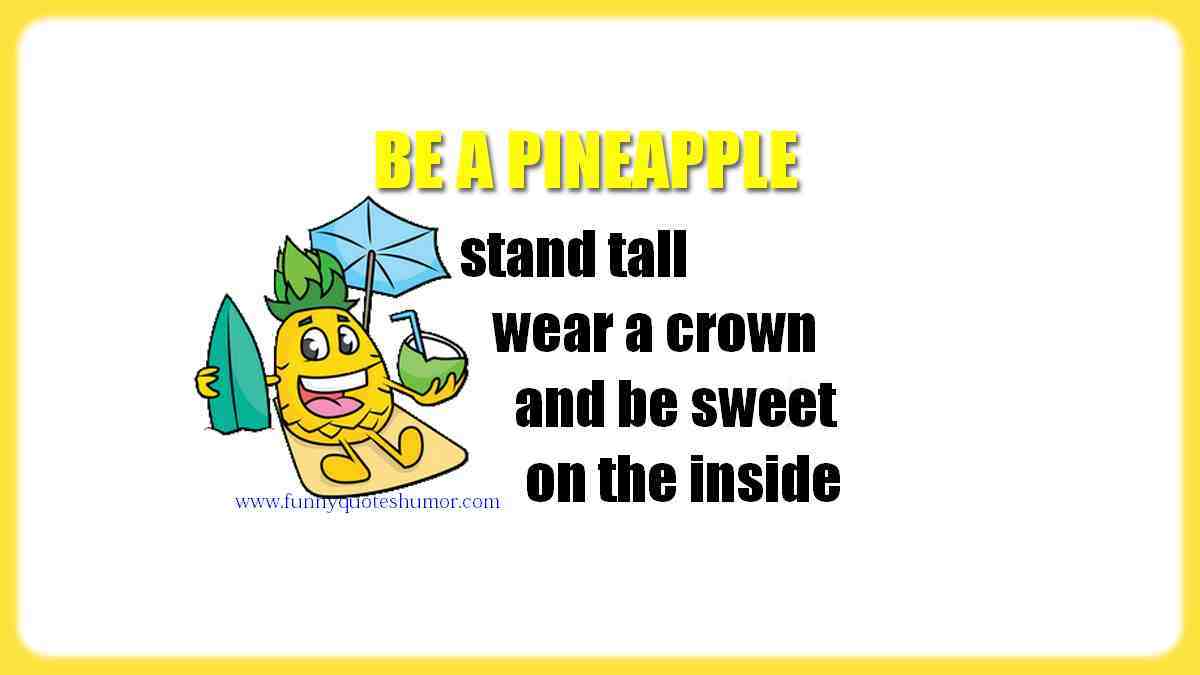 STAND TALL, WEAR A CROWN, AND BE SWEET ON THE INSIDE…
BE A PINEAPPLE
POLICE OFFICER: How high are you?
REPLY: No officer… it's, Hi how are you?!