Category Archive saying – Page 7 – FUNNY QUOTES
Funny sayings and proverbs with images.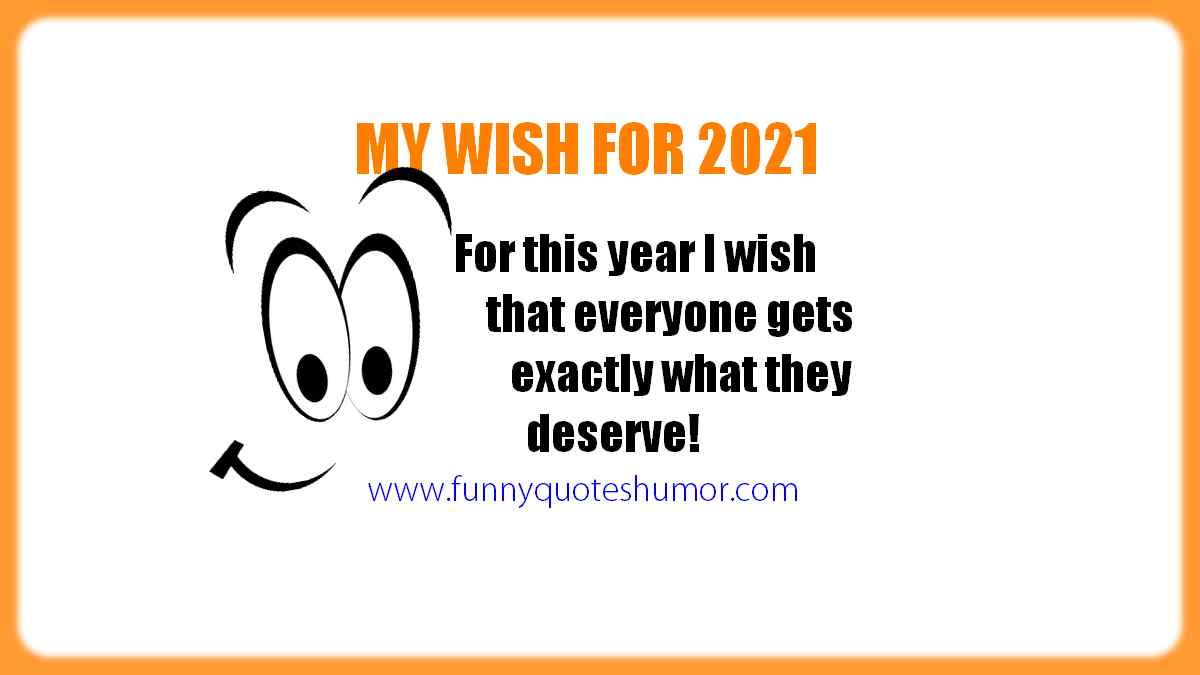 For this year, I only wish that everyone gets exactly what they deserve!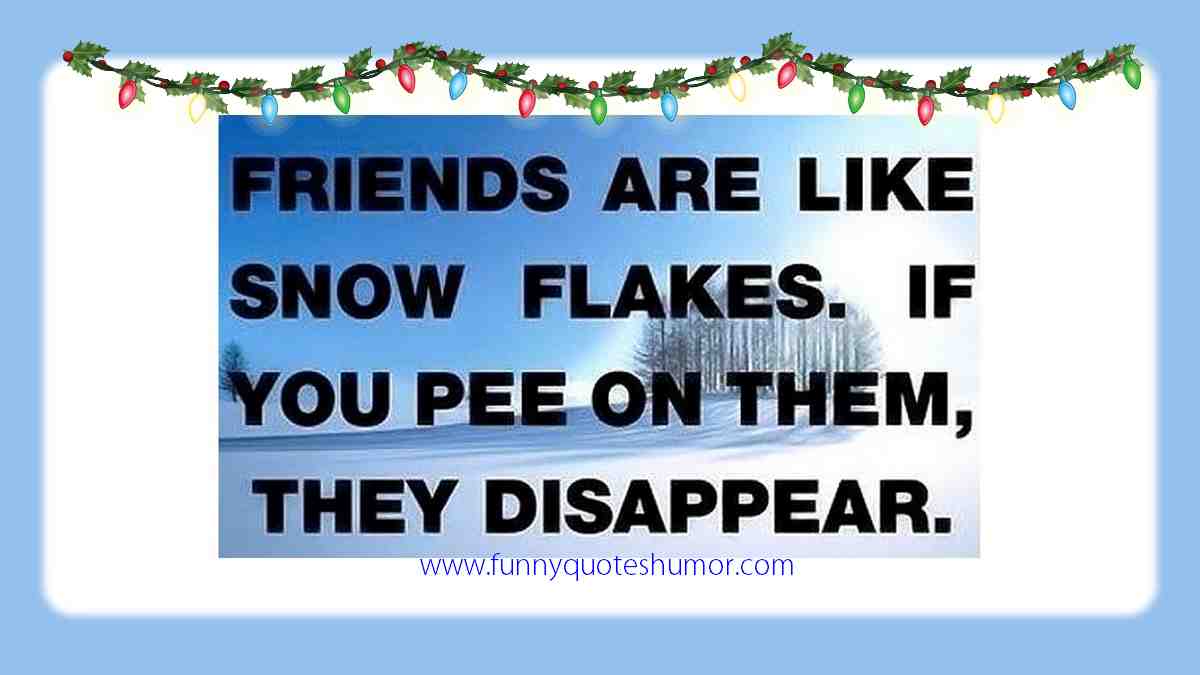 FRIENDS & SNOW FLAKES
Friends are just like snow flakes. If you pee no them they disappear!
You better read, think and choose wisely.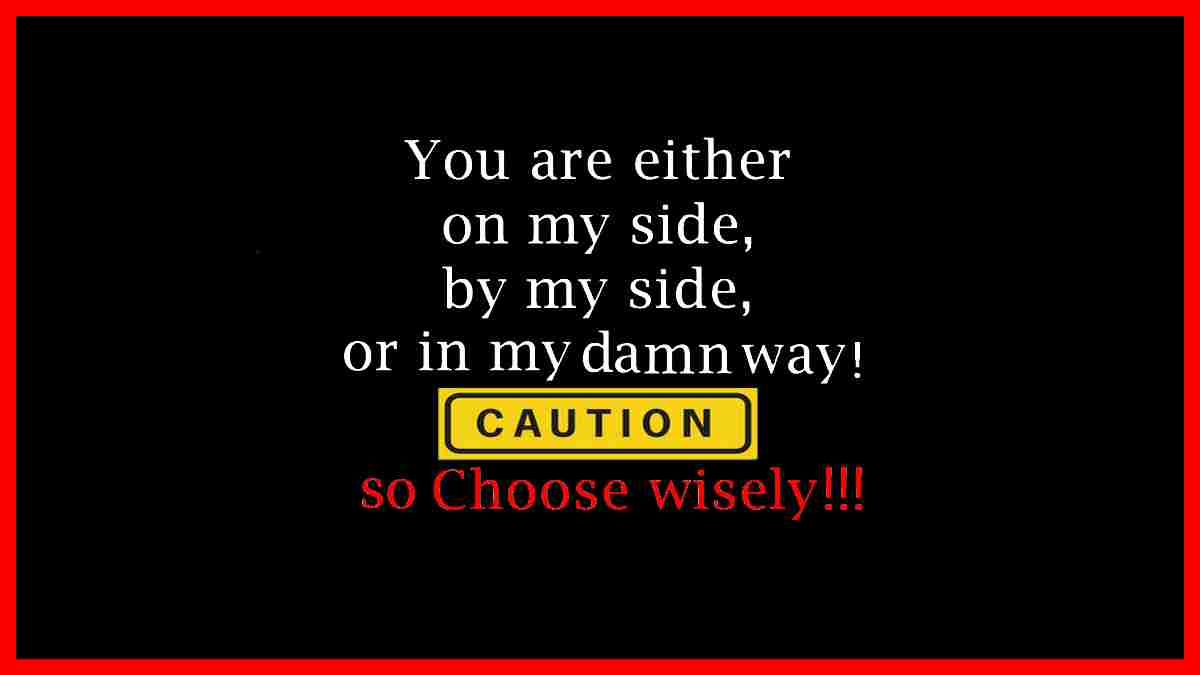 You're either on my side, by my side or in my way!
So choose wisely!