Category Archive Funny Quotes – Page 8 – FUNNY QUOTES
Humorous pictures and images gallery of very funny quotes and stupid sayings.
Very funny DOUBLE ENTENDRE quote about wine tasting!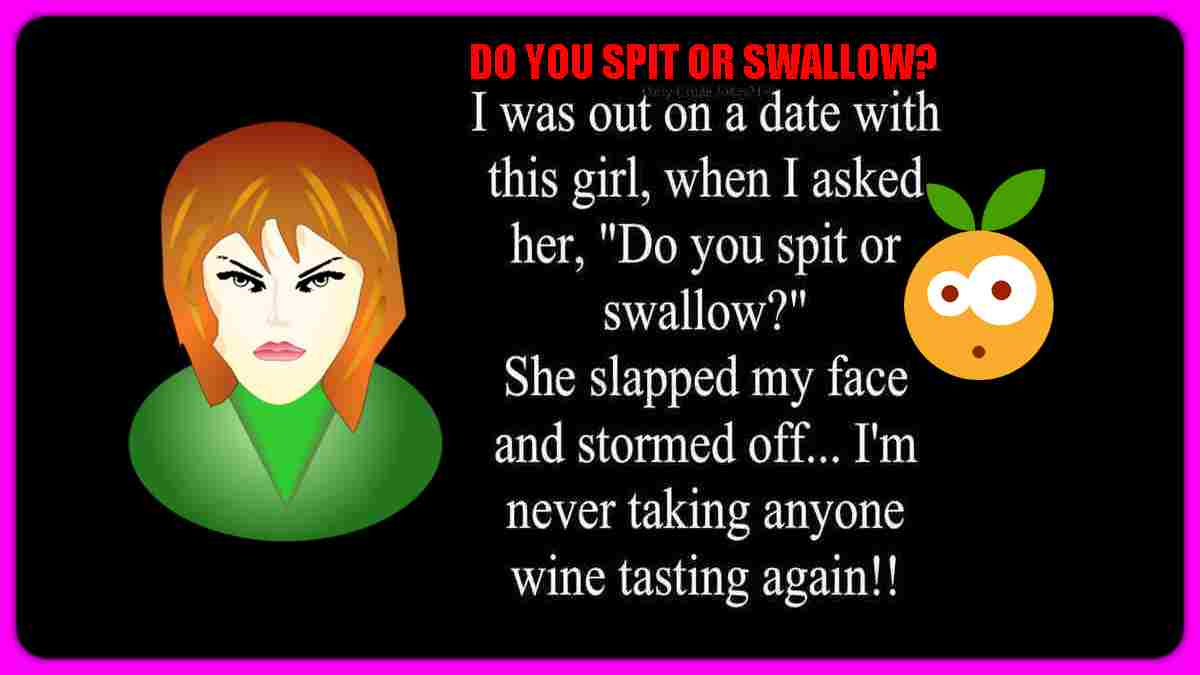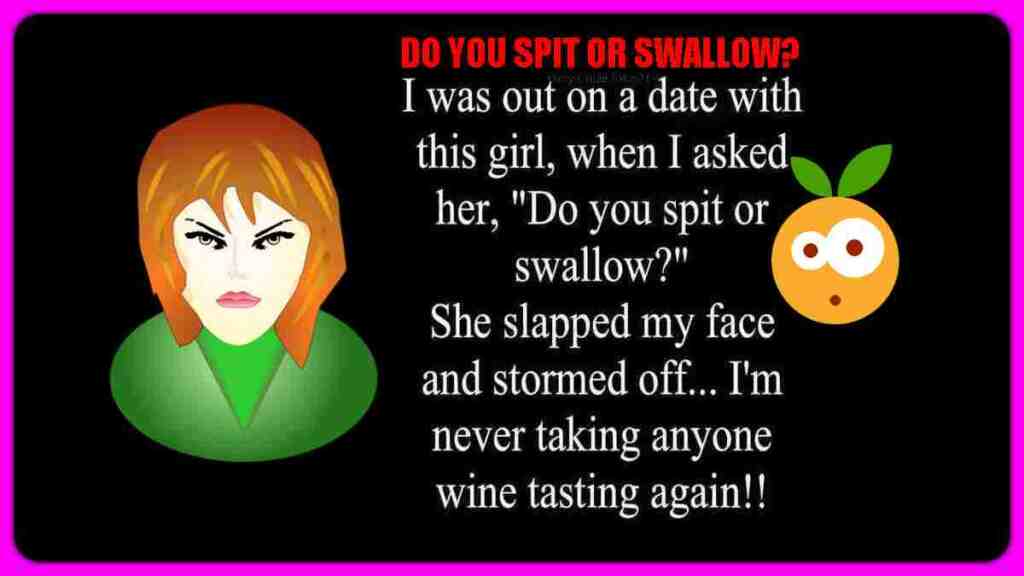 The other night I went out on a date with a very pretty girl, and I asked her: DO YOU SPIT or do you SWALLOW?
She immediately slapped me hard on the face and took off.
I'll never take anyone out for WINE TASTING again!
WINE IS LIKE DUCT TAPE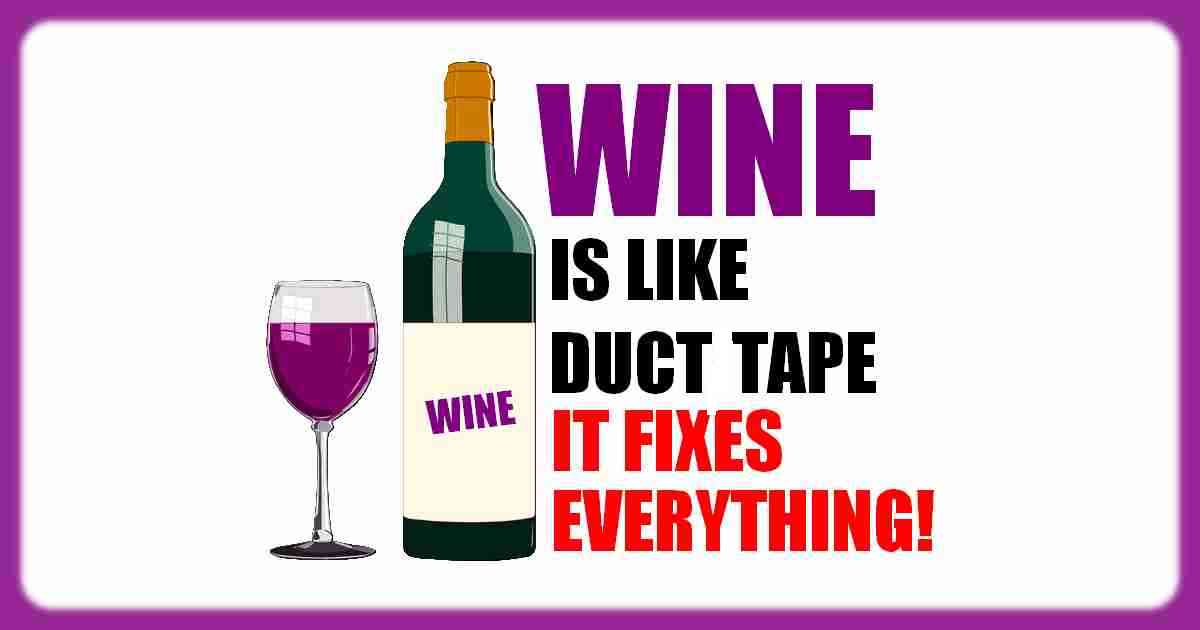 IT CAN FIX ALMOST ANYTHING!