Category Archive Funny Quotes – Page 8 – FUNNY QUOTES
Humorous pictures and images gallery of very funny quotes and stupid sayings.
Humour saying about Your Attituce!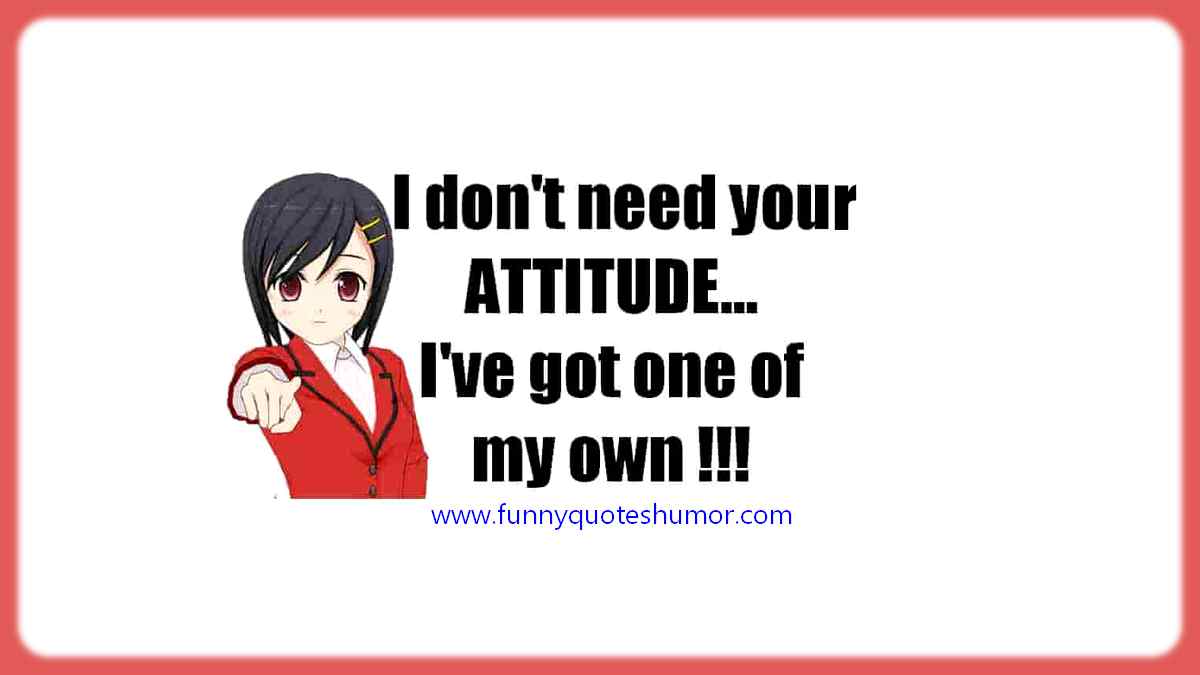 Hey, I don't need your ATTITUDE! I've got one of my own.
There are three things a woman needs in life.
The first is water. The second is food. And the third one is compliments.
Definetly she needs compliments!